19 Feb

Brow Lounge is celebrating 11 years of beautiful brows!

We want to celebrate our anniversary with a new, limited time service!
Schedule a Facial Dermaplane treatment and receive an Oxygen Blast for only $100!
This 40 minute treatment is available 2/22 through 3/2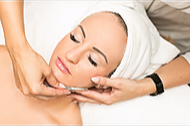 Dermaplaning is a manual exfoliation technique that helps remove surface debris and increases absorption of topical products.
It perfectly preps skin for immediate results from products like the Intraceuticals Oxygen Treatment!
Schedule your Facial Dermaplane Oxygen Blast today and get ready to GLOW!
Schedule Appointment