16 Sep

Brow Lounge is proud to announce that you can now find Environ Skincare on our shelves!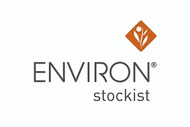 Many of you are already familiar with the wonderful benefits of Vitamin A and now you can take it to the next level in your quest for beautiful skin!
Be sure to contact us at Brow Lounge to find out which Environ skincare products and tools will best suit your needs for that flawless GLOW up!
World renowned Plastic and  Reconstructive Surgeon, Dr. Des Fernandes has carefully formulated these products so that all skin types can enjoy the benefits without the burn of traditional Vitamin A products.