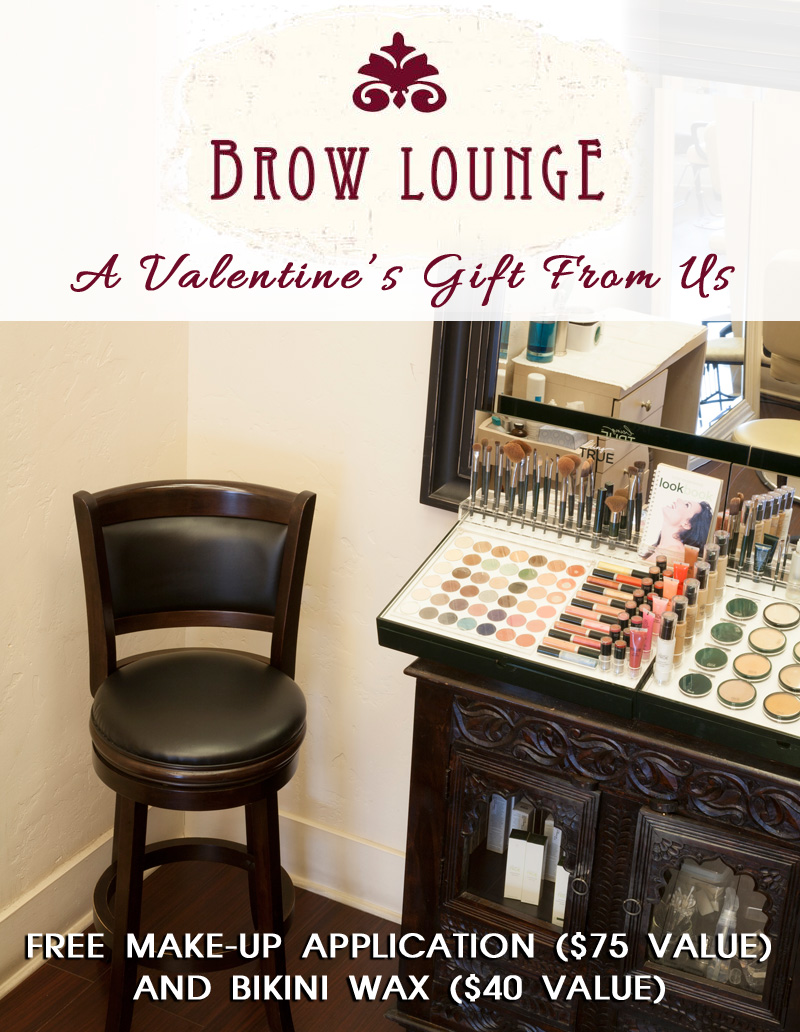 10 Feb

Sweet Specials February 2014

Brow Lounge in La Jolla wants to be your valentine. Like and Share our flash giveaway Facebook promotion to win a FREE make-up application ($75 value) and bikini wax ($40 value). One winner will be randomly selected on Friday, February 14th. Winner must "Like" the Brow Lounge Facebook page to win.
Brow Lounge make-up application features
TRUE Cosmetics
. Designed to reveal instead of conceal, play up, not cover up. TRUE believes women should only use products that improve, heal, and beautify. Contains ingredients like antioxidant Idebenone to heal and protect the skin with natural anti-aging benefits. Your face won't simply look pretty, it will be protected and healthy.